(PLEASE WAIT FOR MUSIC TO LOAD)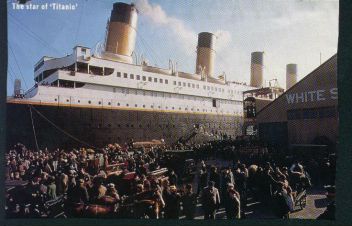 Southampton April 10,1912. Hundreds of people are boarding the Titanic also known as the unsinkable ship. All kinds of people are there from first class to the homeless just to watch this glorious ship off.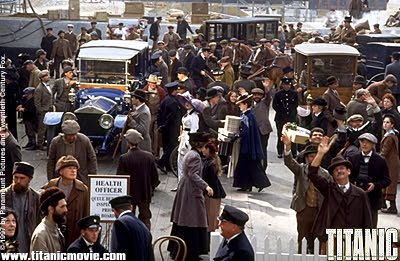 Cal:(to Rose)Here I've pulled every string to book us on the grandest ship of the world and you act as if you're going to your execution.
(wearing this beautiful dress, sarcastically says) Rose: I don't see what all the fuss is about...... - click here for sound
Meanwhile......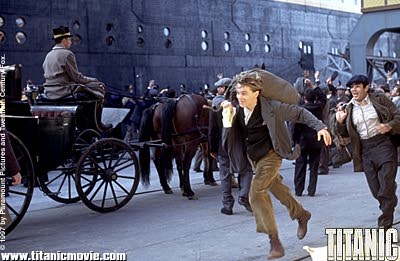 Fabrizzio and Jack Dawson just won 3rd class tickets on the Titanic playing poker. They are running to get on.